Wednesday, June 4th, 2014
Copperas Cove, Texas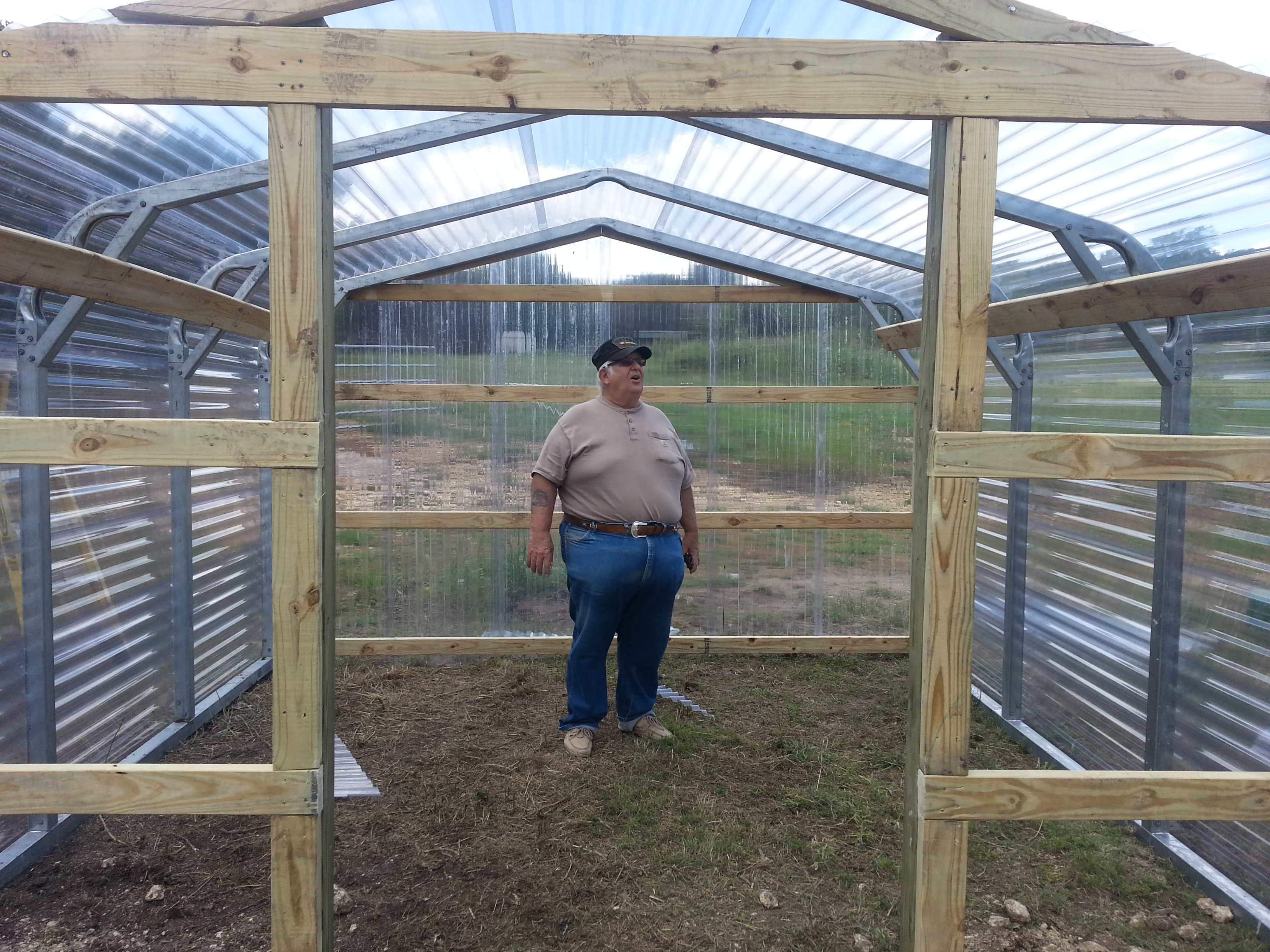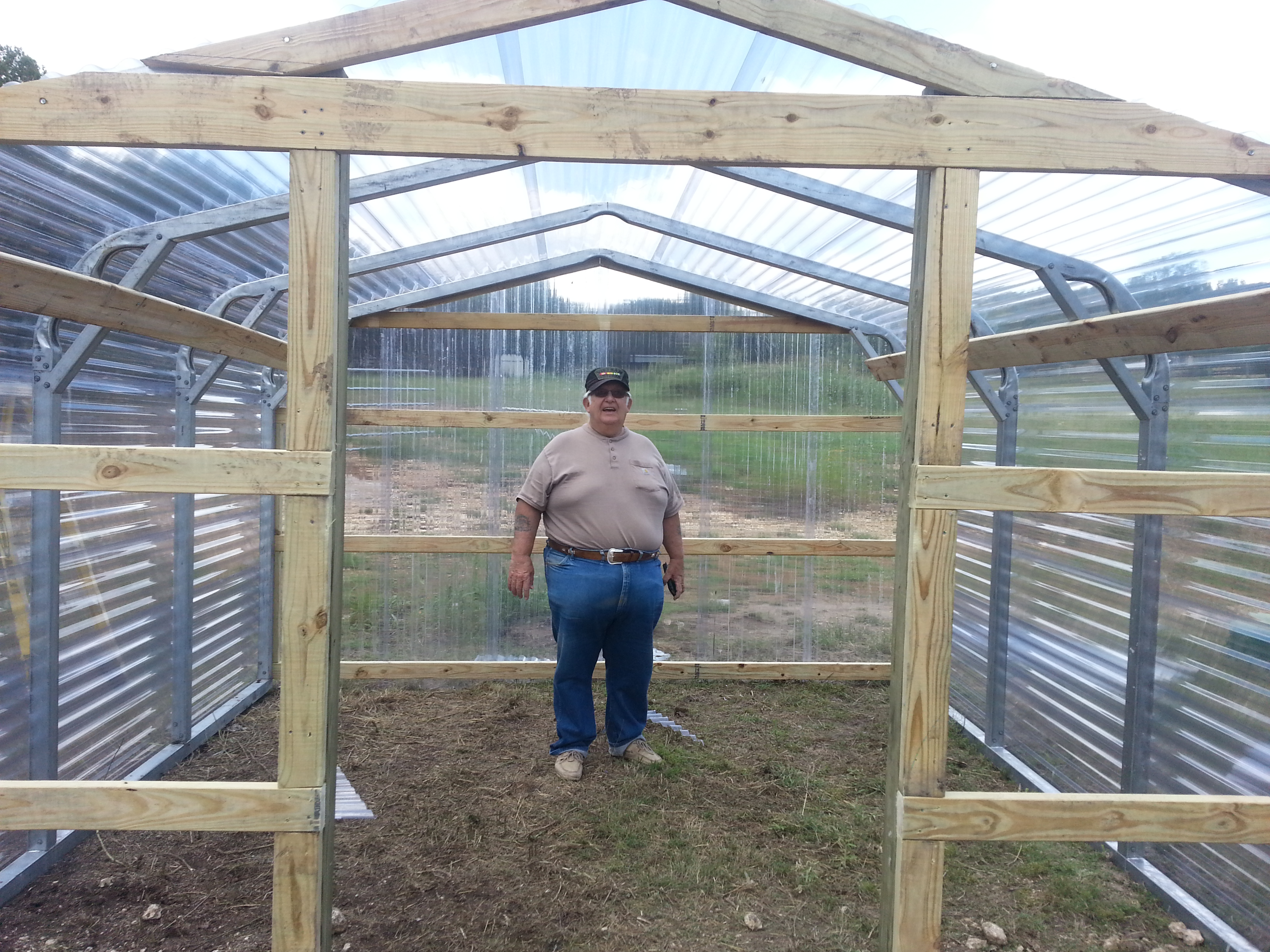 This is our friend Tom out inspecting his new greenhouse for the first time. We were not quite finished building it but Tom had to leave and wanted to see the progress before he left for the day. His wife wanted a place where she could grow her plants and one that was strong enough to withstand the high winds that destroyed the last 2 greenhouses they had. Tom we hope you enjoy this one and we promise the high winds won't be a problem this time.
---
Thursday, May 22nd, 2014
Holiday Weekend

Due to the Memorial day weekend and the holiday on Monday, the steel plant informed me that they will be closed. All deliveries will be pushed back a few days as we cannot get the steel frames until Tuesday.
---
Tuesday, May 20th, 2014
Denver Colorado

Here are a few pictures sent in by our buddy Jim up in Denver Colorado. Jim and his lovely wife Shelley wanted a place where they could grow plenty of vegetables for fresh eating and stocking up for winter by canning the extras. We finished building this one late at night in the rain but it was worth it for such nice people.
Jim I hope you and Shelley get many years of enjoyment from it and thanks again for everything !!!
---
Saturday, May 17th, 2014
Colorado Springs

We built this 12 x 16 Greenhouse for our newest friend Pete and his lovely wife. They chose a unique size that is perfect for the average homeowner. They ordered it with sidewalls 2' higher than the normal 6 feet. Plenty of room to grow even the tallest plants. He also had us install a 24" fan and 2 vents.
Thanks again Pete. It was a real pleasure working at your place with such a nice family.
---
Thursday, May 15th, 2014
Southern Colorado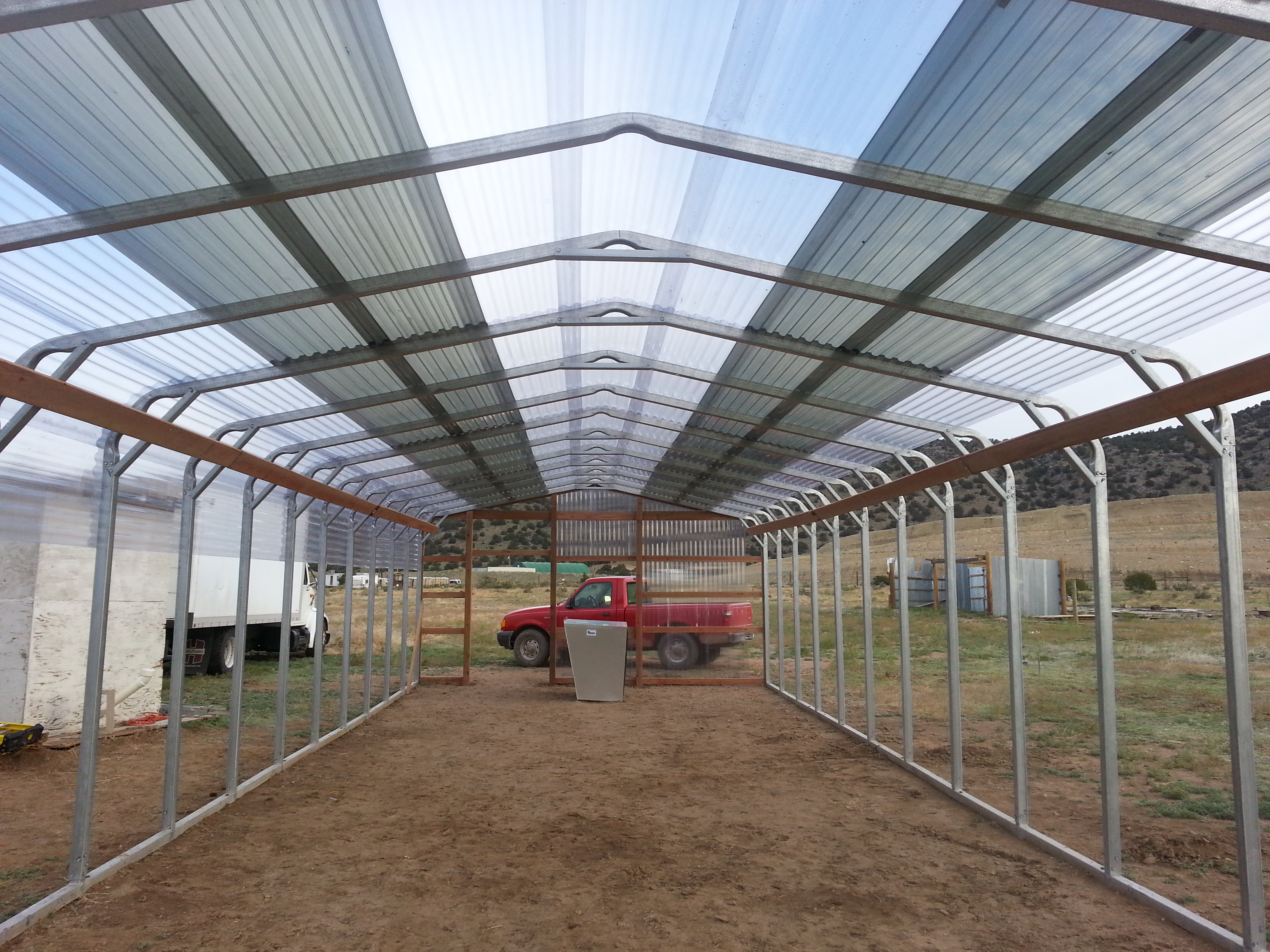 We delivered this 18 x 48 kit to our new friends in southern Colorado this week. We helped them get most of the frame set up and came back a couple of days later to check the progress on the plastic. It's coming along nicely and the guys should be done in another day or 2.
---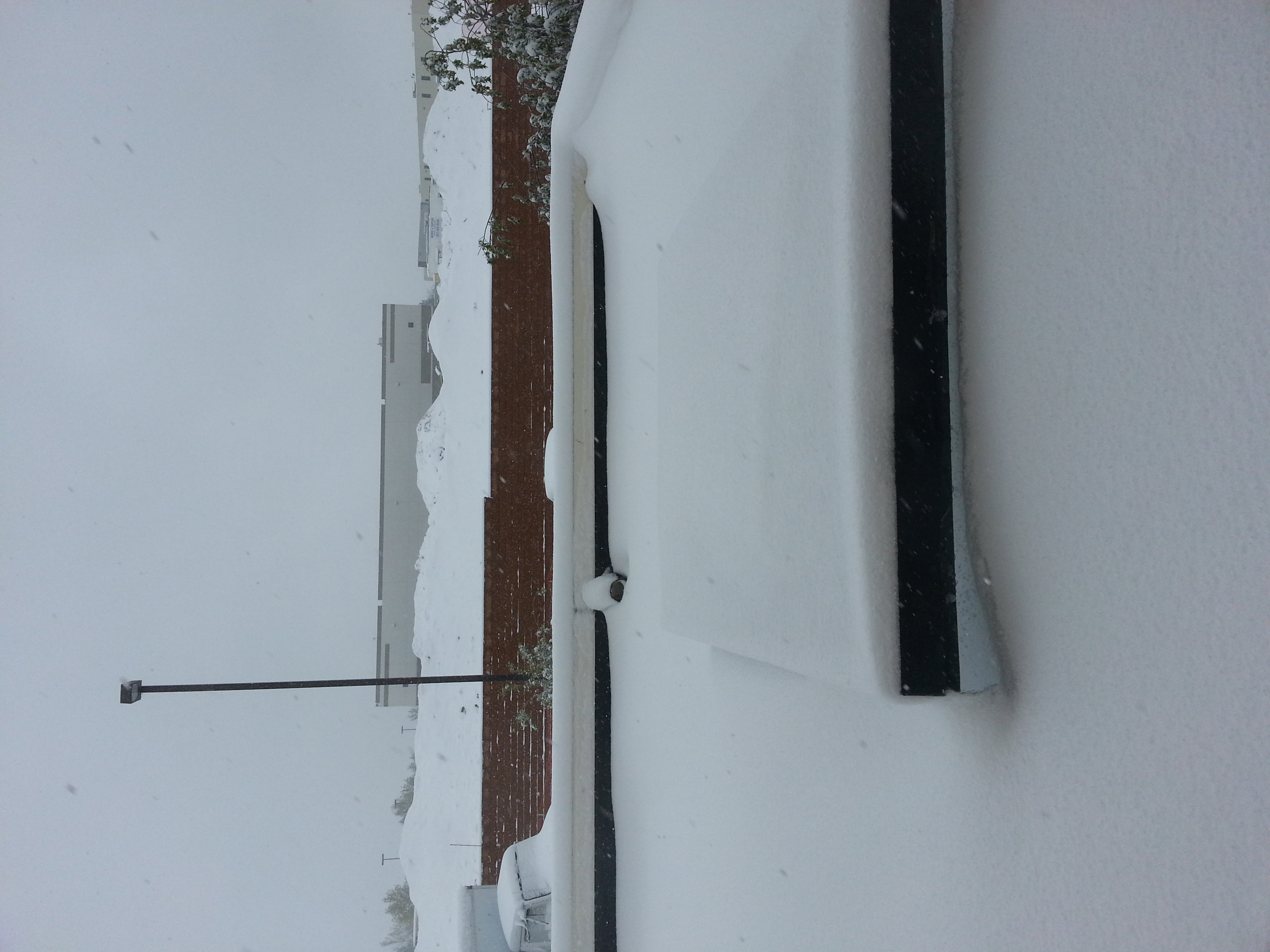 We are running a little later on deliveries as we have been snow in here in Denver for several days.
---
Wednesday, May 1st, 2014 :
McKinney, TX


Watch a video and see the inside: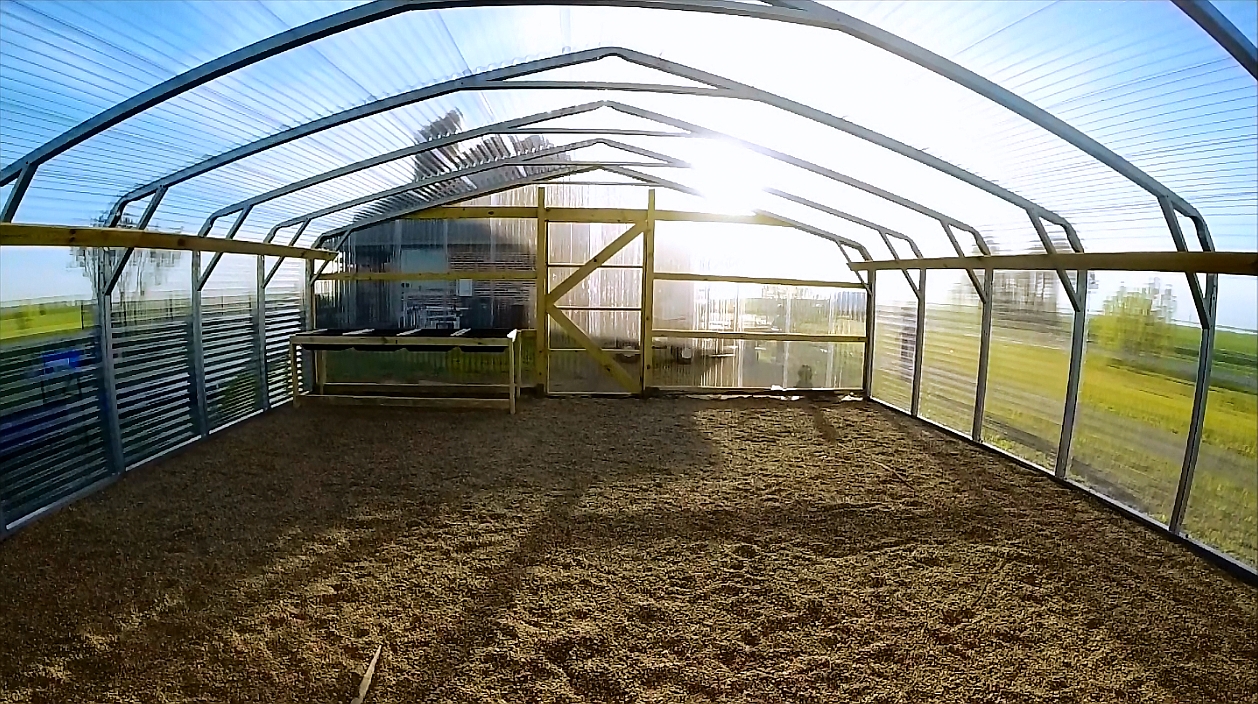 ---
Friday, March 14th, 2014:
El Reno, Oklahoma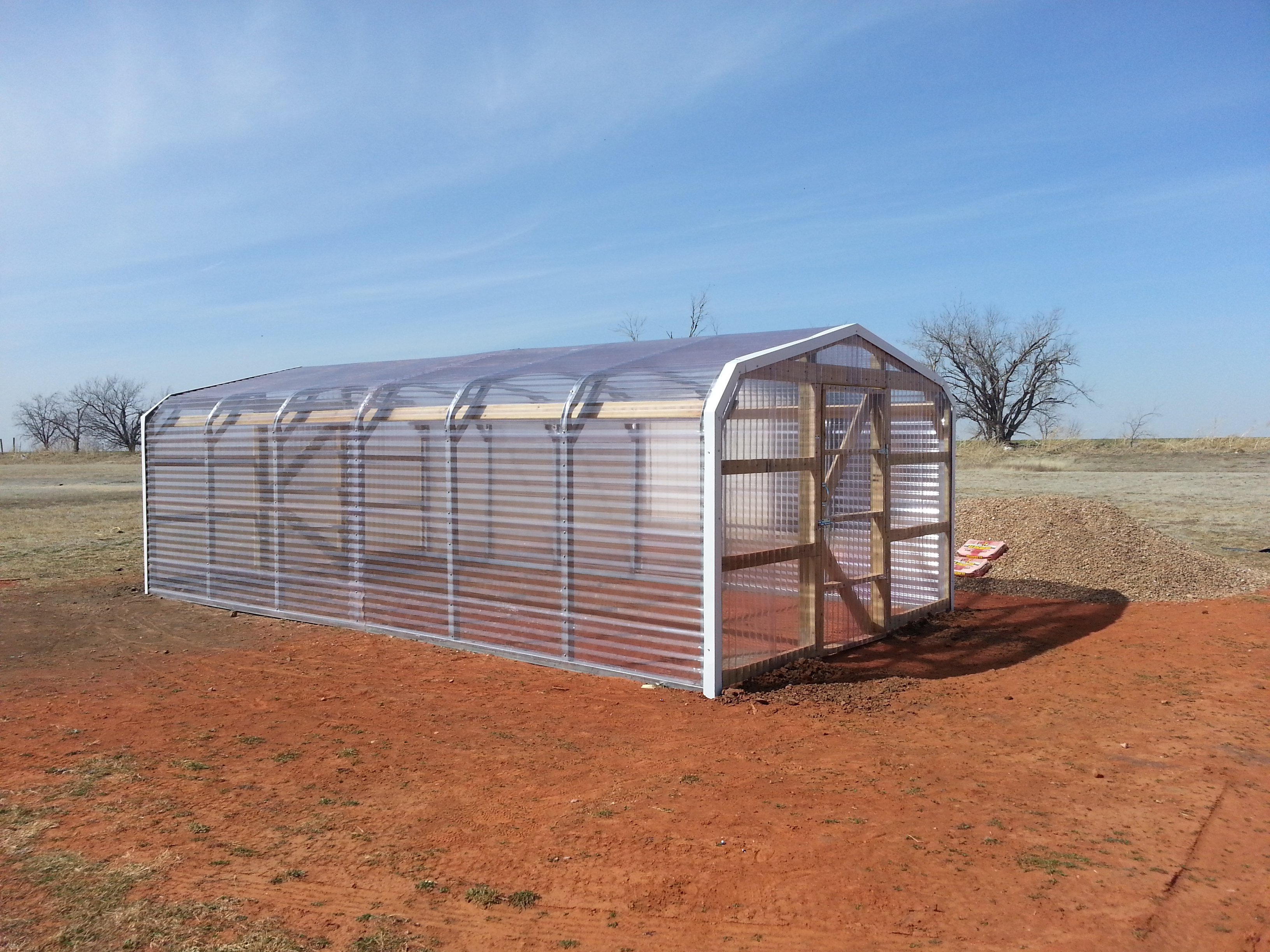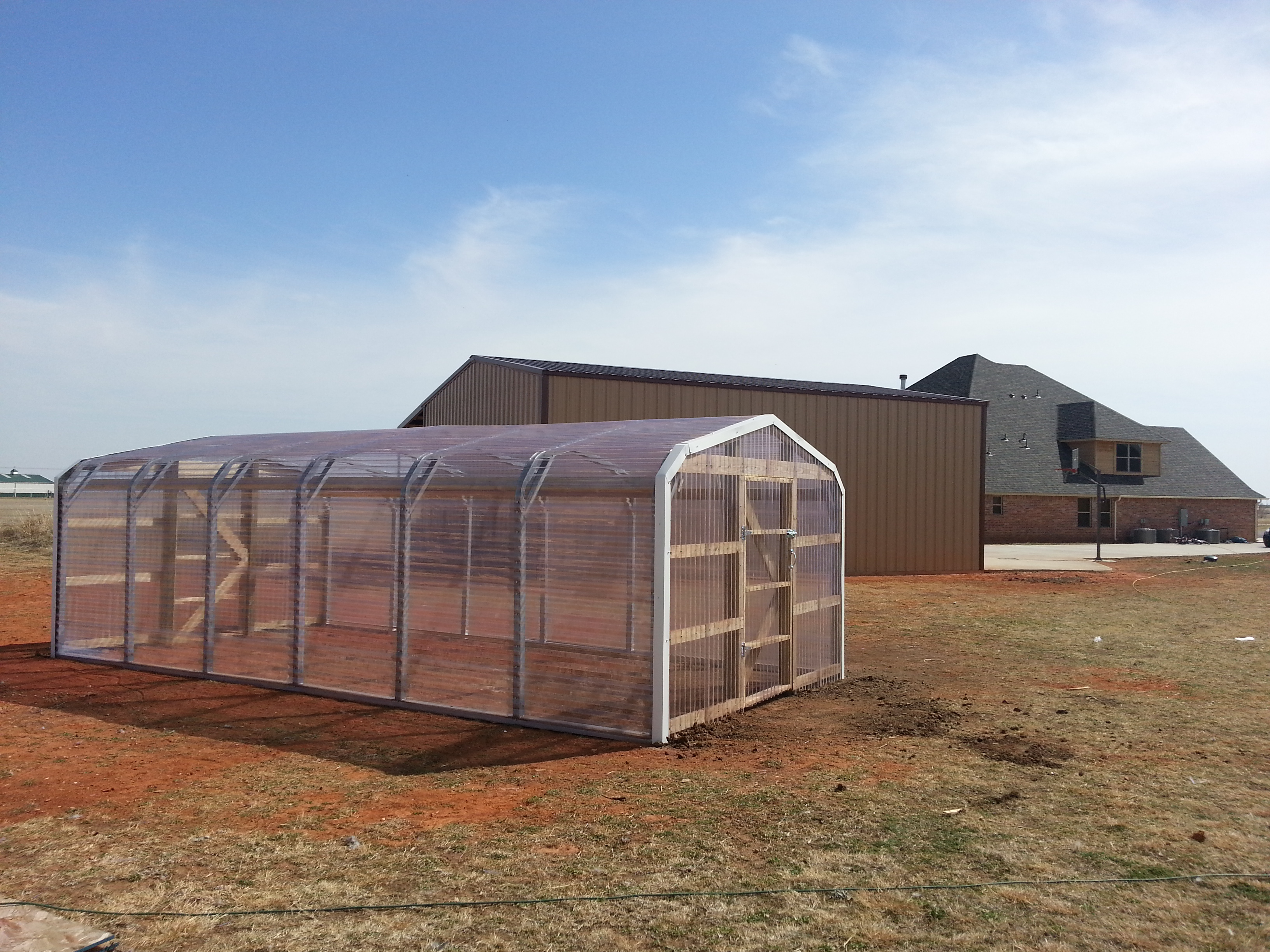 What a pleasure it was to install this new greenhouse for such a nice family. Melissa wanted a new greenhouse so she could provide healthy food for her family in this uncertain economy. She chose a 12 x 24 x 6 which is our most popular size for the average families needs. Thank you so much Melissa, it was a real pleasure meeting you !!! Please let us know if there is anything we can do to help you and the family in the future.
---
Friday, July 6th, 2012:
Colorado Kids Charity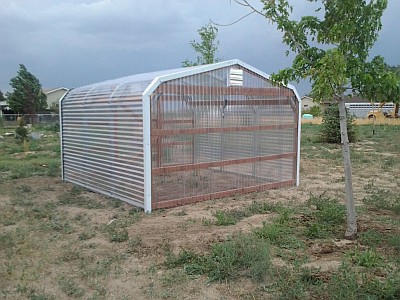 We installed this 12 x 12 just outside Denver for a Colorado kids charity that helps inner city kids come out to the country and learn skills they would otherwise never learn. We sure hope the kids get much enjoyment from their new Greenhouse. Deniese it was a real pleasure meeting both you and your husband. Please let us know if there is anything we can do to help you or the kids in the future. Also if you need a good home for that dog, you know who to call. LOL !
---
Wednesday, July 4th, 2012:
Colorado self- suffiency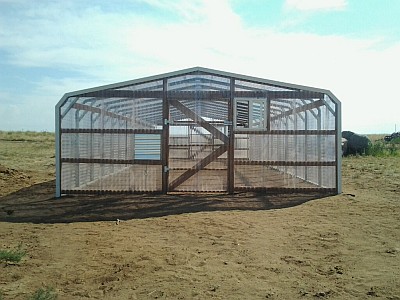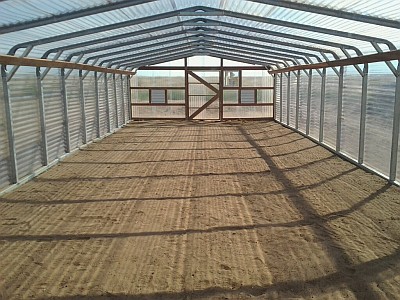 Our new friend Tedd just outside Colorado Springs was looking for a way to be more self sufficient and also for a way to make additional income, so he had us install this 18 x 48 outside his Colorado home. We installed 2 16" vents and 1 16" fan. He also wanted us to install some windows that he could leave open all of the time and not have any worries about critters getting into the Greenhouse. So we installed one on each end for him.
Thanks again Tedd and I cannot express enough what a pleasure it was to meet you. What a great guy !
---
Monday, June 11th, 2012:
Oklahoma Public Schools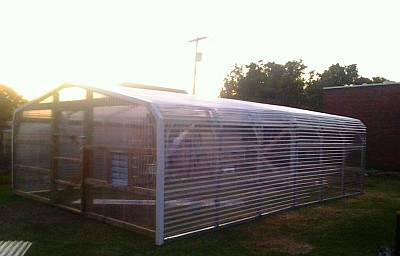 We recently installed this 18 x 24 Greenhouse for the kids in the Lamont Oklahoma Public School System. We sure hope the kids get much enjoyment and experience to last a lifetime out of this.
We can help your local school with a new Greenhouse too.
Thanks again Mike !
---
Tuesday, February 7th, 2012:
New Greenhouse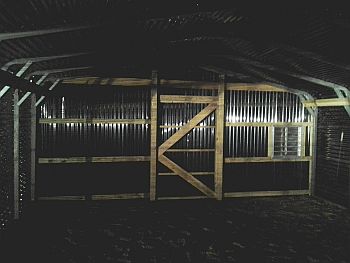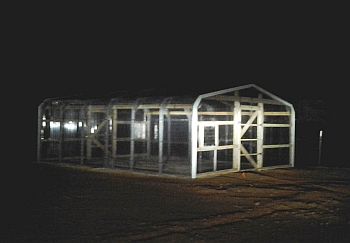 We just finished up a late night build for our newest friend Chris out in Tyler Texas. Chris has a great farm and Vineyard where he supplies breeding stock to other Vineyards throughout the country. He needed a sturdy place where he could keep his young vines and get them ready for planting. Chris we sure hope you like it and wish you continued success with your venture. You and your wife were great ! Thanks again : )
---
Saturday, May 14th, 2011:
3 Buildings delivered & installed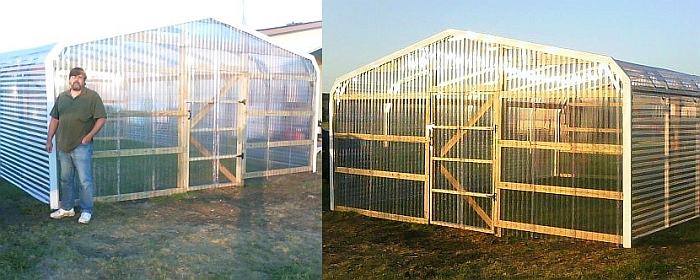 A BIG THANKS goes out to our friend Ray up in Celina TX.
Ray purchased this new 18' x 24' Greenhouse to start his Hydroponics system in. He also purchased a new 18' x 20' Steel Building to hold all of his farm items as well as a new 18' x 21' Barn for his goat shelter.
Thanks again Ray !!! We really appreciate you and be sure to send us some pictures of your new system after you get it up and running!
---
Saturday, April 2nd, 2011:
South Texas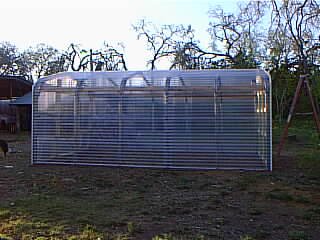 We built this 12 x 20 greenhouse on a pretty steep grade down in Bandera Texas yesterday. Our customer added 2 vents and a fan to keep her new Hydroponics system cool. Thanks again Teresa. It was a pleasure meeting you and be sure to send us some pics when you get everything growing. We can't wait to see them.

---
Friday, March 11th, 2011:
Take a look at our newest 12 x 12 residential model Greenhouse we completed today for Don & Lindsey in McKinney TX.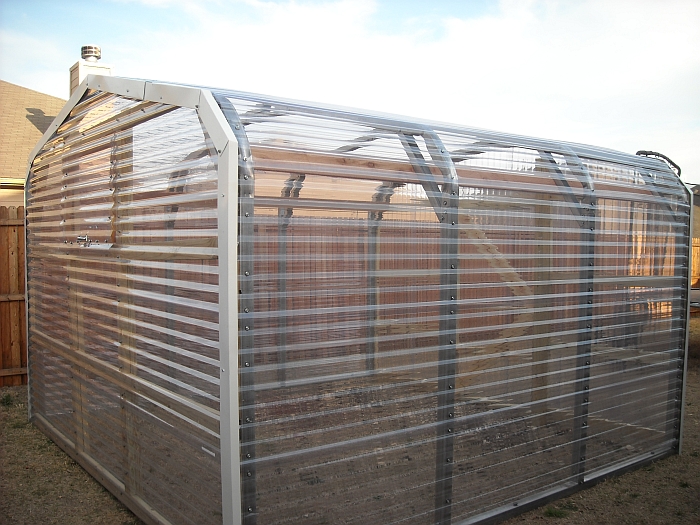 Notice the ventilation window we installed on the back of this one. Thanks a million. Hope all goes well with the new Aquaponics. Please let us know if we can help the Church in any way. God Bless !
---
Wednesday, March 9th, 2011:
12 x 20 Greenhouse completed.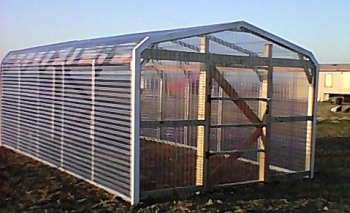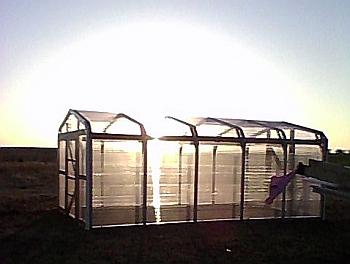 Here is another one of our 12 x 20 greenhouse we just installed for Mr. & Mrs. Kahler. Thanks again for your business. We appreciate you and and hope that you enjoy having it at your home : )
---
Friday, March 4th, 2011:
Another Big Greenhouse completed.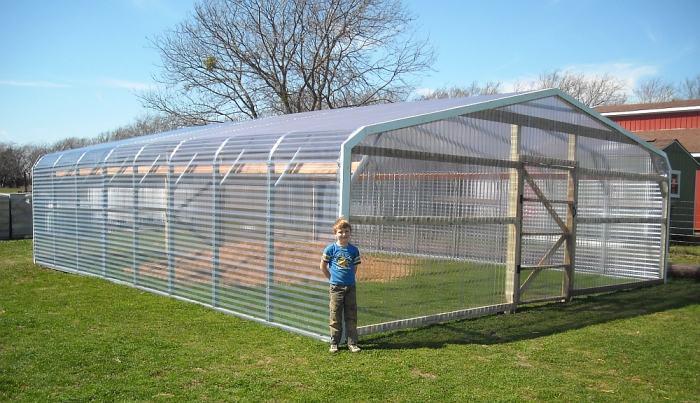 Here is a 24 x 32 greenhouse we just installed for Mr. & Mrs. Heil (and one of their many great kids "Caboose" - pictured). Thanks again and we hope you get many years of enjoyment from it : )
---
Wednesday, February 23rd, 2011:
Thanks Jeff !

This is one of our newly installed 12' x 20' Greenhouses. We can deliver and install yours in days.
Thank you Jeff. We really appreciate you!
---